Allen Properties
Darrin Williams, Broker
CALL: 972-727-0000
About Allen Properties Online
Allen Properties Online is a boutique full-service residential and small commercial real estate brokerage specializing in the North Collin County area. Allen Properties Online has been in business for almost 30 years and consists of 4 team members, Darrin Williams, Mike Williams, Louise Master and Ryan Johnson, who bring a variety of depth and experience to the team. Mike and Darrin have a combined almost 40 years in the real estate industry and Louise Master came to real estate with a mortgage lending background. Mike has lived in the Allen/Lucas/Fairview area for over 40 years and Darrin grew up in Lovejoy/Allen schools. Louise moved to Allen in 1992 so all 3 have an in-depth understanding of the area and the growth. All are active and visible in the community and Louise served as an Allen school board trustee for over 10 years, and has a vast knowledge of the exemplary school districts in Collin County.
Having a small team allows Allen Properties to focus on ensuring that each transaction is handled meticulously and conscientiously and that our clients are thrilled at the end. They quickly become our friends and we take care of them like they are family. Mike, Darrin, Louise and Ryan are all readily accessible and handle each transaction personally from beginning to end so there are no surprises.
Meet Our Team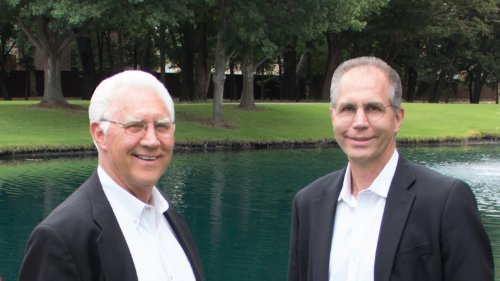 Mike has lived in the Allen/Lovejoy area for over 40 years, and has been an active member of the community.
He owned the Allen Eagles Sports Center in the 70's and 80's, published a local newspaper in the 80's, and has been in Real Estate since the mid 80's.
Darrin was forced to move to Allen in 3rd grade and never quite left. He was in the Escadrille back when it had under 300 members. Today, he's married with 2 daughters, one at Tech and one at that school in Austin. He's been selling Real Estate for over 20 years and has been the broker of Allen Properties for over 15 years.
We have a lot of experience with both real estate and the north Dallas/Collin County area. We work together as a team, and we would always rather make the right sale next week than the wrong sale today.
We'd love to help with your Residential or Commercial needs in the area.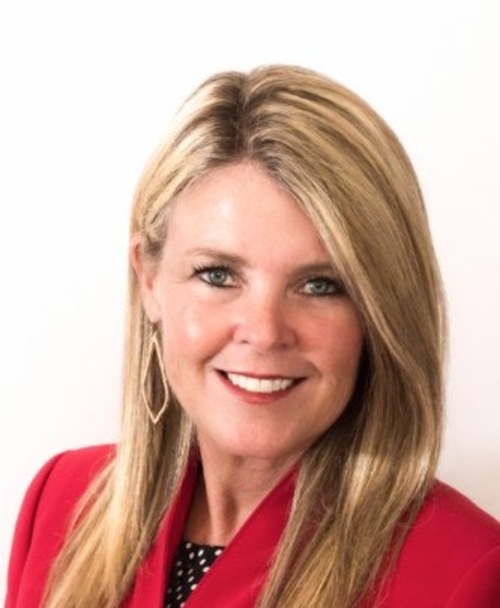 Louise is a graduate of Baylor University and has worked in the real estate industry for the past decade, first on the banking side and then as an agent in the North Texas area. Her clientele ranges from first time homebuyers to investor clients with many properties. She also handles small commercial property sales or leases. Louise is committed to taking care of all of her client needs and is very responsive and communicative throughout the entire process. From the minute that you engage her for a sale or a purchase, she will be walking with you through each part of the transaction to ensure that you have a seamless transaction.
Louise has lived in North Texas since 1987 and has three adult children with her husband, Greg and two beautiful grandchildren. Since 1992, she has been invested in the Allen/Collin Countycommunity, serving as a member of Junior League of Collin County, as well as a trustee for the Allen ISD School Board for 13 years and a member of many other boards. People and relationships are very important to her and when you become a client, you will not only be a forever client, but always a friend!
Originally from Collin County, Ryan moved to College Station to earn a degree in Industrial Distribution from Texas A&M University. After graduating, Ryan relocated back to the Dallas area and has worked in various industries since 2018.
Soon after college, Ryan discovered his passion for real estate and pursued his real estate license. Ryan currently lives in Melissa with his wife, Angela, and their golden retriever. Heenjoys playing basketball and disc golf, watching movies and sports, and spending time with family and friends.
With a passion for service in the DFW area, Ryan is ready to help with any of your real estate needs. As a proud member of the Allen Properties Online team, Ryan carries the values of hardwork, integrity, and outstanding client service into everything he does.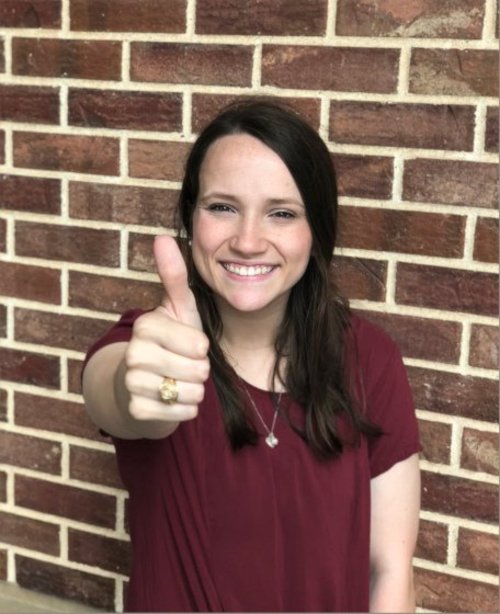 Alex was born and raised in the Allen/Fairview area. Living in the area has given her knowledge of the intricacies of the Collin County market. Alex not only handles new homeowners and residential transactions, but also small commercial sales or leases.
She attended Texas A&M University where she received her Bachelor of Science in Sport Management with minors in Business and Tourism Management. While at Texas A&M, she met her husband Reece. Alex and Reece live in Fairview with their two Australian Shepherds, Aspen and Maple. Alex is active at The Heights Church in Richardson.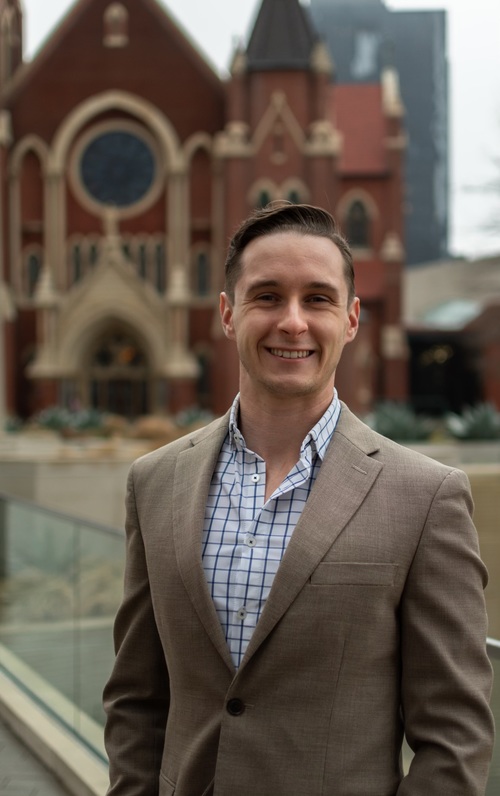 Tyler was born in a Kansas City suburb, but moved to Allen in 2017 after graduating from the University of Kansas. After graduation, Tyler worked for the local Boy Scouts of America council for almost five years. Since then, he has worked as a Portfolio Manager for a local property management company and currently works as an underwriting analyst for a large commercial mortgage firm. In this role, Tyler works on large multifamily deals to ensure lender credibility, as well as property profitability.
When he isn't working in the real estate field, Tyler enjoys coaching CrossFit at The Gym Lake Highlands and D-Town CrossFit in the design district of Dallas. Tyler is proud to be a member of the Allen Properties Online team, and has actually worked with Louise as his Realtor before receiving his license in March. He currently lives in East Dallas with his girlfriend and two puppies.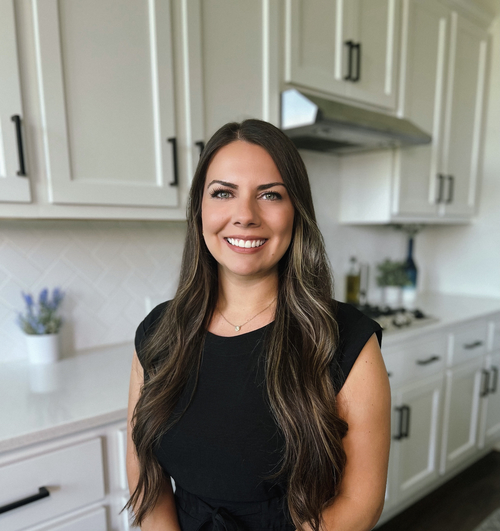 Christina graduated from Point Loma Nazarene University with an MBA and San Diego State with her Bachelor's degree. After college she worked in the tech industry where she learned negotiation and relationship management skills. She developed a passion for real estate after personally experiencing buying, selling and building her own homes.
Christina has experience with the process of moving out of state for first responder families. She relocated to Melissa, Texas from San Diego, California with her husband in law enforcement. During her free time, she enjoys getting outdoors with her two dogs, trying new food and drink recipes, workout classes, serving at her church and spending quality time with family and friends.
Christina will support you every step of the way, offering transparent communication, advocating for your best interests and ensuring a seamless experience. Your satisfaction is her utmost priority. She is grateful for the opportunity to serve you and looks forward to helping you achieve your real estate dreams.
Ali moved to Dallas in 2018 after graduating from the University of Kansas with a bachelors in finance and accounting in May of the same year. He began his career in public accounting shortly after moving to Dallas, earning his CPA, licensed by the Texas State Board of Public Accountancy in 2019. In 2022 Ali pivoted from public accounting to an analyst position, performing financial due diligence services.
In his spare time, Ali enjoys reading and finding and listening to new music. He's a proud member of the Allen Properties Online team, and is eager to provide exceptional client service.